Scarborough Physiotherapy at Strength-N-U
Physiotherapy.
Recover Faster.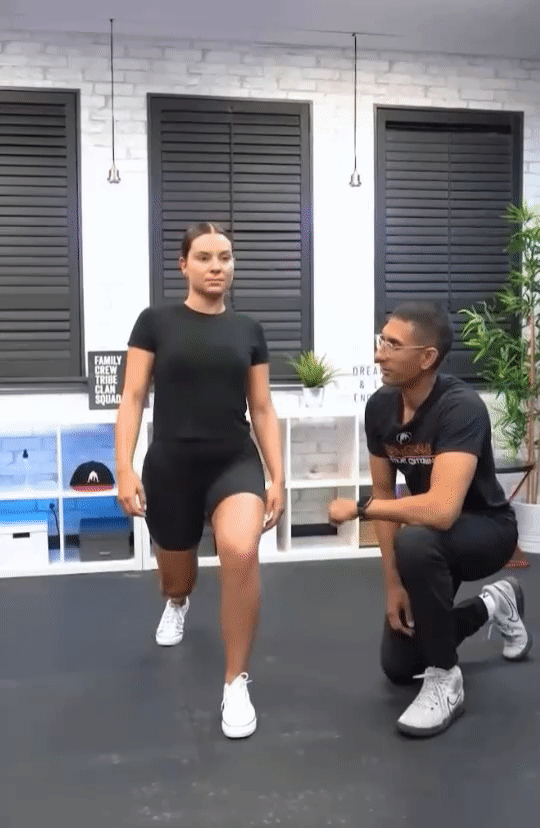 Physiotherapy is very effective for treating sports injuries, repetitive strain, physical trauma, or injuries from car accidents.
Untreated injuries can worsen over time, making everyday tasks increasingly difficult. Although the cause of pain may differ between individuals, the practice of physiotherapy was designed to aid in the body's healing process and help you get back into fighting shape.
Strength-N-U was one of the first gyms in Canada to offer physiotherapy services next door to its fitness gym location for ultimate convenience.
Athletes seek physiotherapy to keep their bodies in excellent form


Office workers with repetitive strain injuries seek physiotherapy due to long hours of sedentary positions


Car accidents can cause major Injury and trauma


Women in pre and post-pregnancy seek physiotherapy to strengthen and condition pain management.


People with dizziness and concussion-related symptoms

that needs Vestibular Rehabilitation
Some examples of treatments provided by physiotherapists at Strength-N-U Therapy.
Specialized manual therapy can help you relax your muscles and relieve pain. Specialists use hands-on techniques to pinpoint problem areas, then manipulate the muscles to relieve stress on your joints. This unique mixture of massage and pressure relieves soreness and increases circulation.
Physiotherapy can help you recover from an injury caused by participating in sports-related activities. Whether you've experienced a muscle strain from poor posture or from warming up properly, we'll assess your injury and provide treatment tailored to your needs.
Motor Vehicle Physiotherapy
When car accidents injuries occur, functional impairment can make it difficult for us to do the things we do on a regular basis. This can negatively impact our physical and mental well-being. Our trained physiotherapists help many people recover from their injuries by designing programs specifically for their situation.
Prenatal and Postnatal Care
Pregnancy can be an exciting and challenging time. However, because of weight gain and other factors associated with pregnancy, many women experience back pain, pelvic pain, and other ailments. We have several programs that can help alleviate the pains of pregnancy.
Instramuscular Stimulation
Intramuscular stimulation (IMS) or dry needling is a technique in which thin needles are inserted into the muscles to improve circulation and reduce muscle tone. By focusing on specific points, hypertonic painful muscles can relax, improving range of motion and reducing pain.
Vestibular Rehabilitation
We can help you manage your symptoms if you are experiencing dizziness, acute or chronic vertigo. These symptoms can come from sports, head injury, or whiplash in motor vehicle accidents. Our physiotherapists can assess if you are eligible for Vestibular Rehabilitation to help you manage your symptoms.
The best chiropractors and physiotherapists around. I injured my left shoulder in 2018 and my right shoulder recently, Dr. Neil was very patient with me and gave me the necessary workouts to rehab and get back to where I was before.
Not only that but when I pulled my lower back muscles during a workout, I had my chiropractor adjust my back days before a competition and I can't thank her enough.
Lastly I had another lower back injury from a bad fall and had Brandon take care of me, I had a session with him and felt relaxed when leaving. He's definitely passionate about his job and he's a sick guy. Thanks Strength-N-U!
Justin R.
I've been going here 18 months and I absolutely love it here.
The place is super clean and the staff of extremely friendly. I've worked with their personal trainers, chiropractors, and physiotherapists and I've always had phenomenal service.
They also work with a lot of insurance and benefits. I would 100% recommend this place.

Aravinth Ponnambalam
I went to Strength-N-U for the first time for chiropractic therapy. I was so IMPRESSED with my experience.
Everyone was so nice and knowledgeable. You feel so welcomed as soon as you walk in. They have everything from workout sessions, nutrition and various therapy options. One stop shop for everything!

You will not be disappointed!~

KELSEY EVANS
Testimonials and reviews left by our clients on Google Reviews. 
Book a free consultation to assess your condition, and what we can do to relieve your pain. 
See what it's like to get physiotherapy advice from our physiotherapists on YouTube.
Frequently Asked Questions
10 Milner Ave
Scarborough, ON M1S 3P8, Canada

MON - THURS  9AM - 9PM
FRI  9AM - 8PM
SAT  8:30AM - 4PM
SUN  9AM - 4PM
FITNESS

+1 647-932-8150
info@strength-n-u.com
THERAPY

+1 647-693-0064
info@snu-therapy.com