Mississauga Massage Therapists at Strength-N-U
Registered Massage
Therapy (RMT)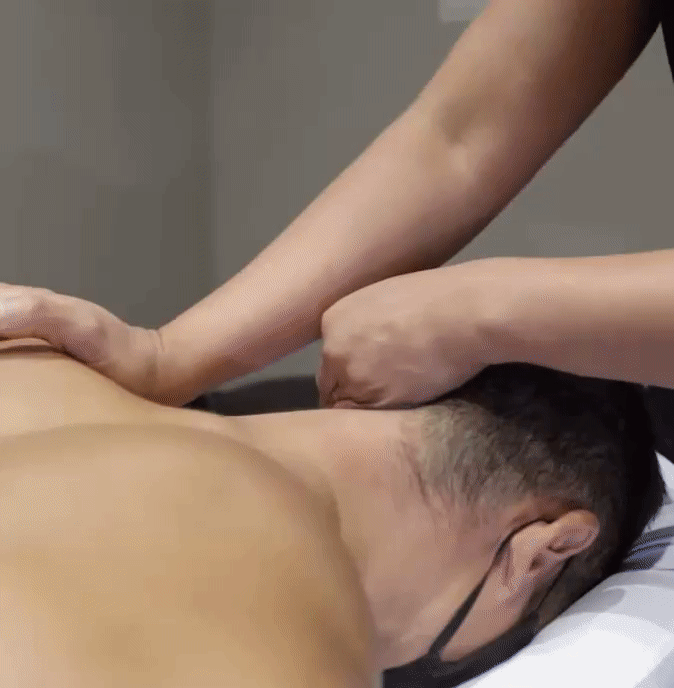 Massages are great for your health. There are many different types of massages—some are gentle, and some are very active and intense. Physical manipulations of your body's soft tissues can help to reduce tension and pain, relieve pressure on nerves, improve blood flow, encourage relaxation, and improve your range of motion. RMTs can target specific trigger points to release knots or tight, tense muscles that have been overused or injured.

Our Registered Massage Therapists (RMTs) will evaluate your health needs and determine the best treatment for you. They will treat your muscles with active and/or passive hands on therapy based on your condition.
Pain
Injuries & accidents
Muscle tension
Nerve pressure
Postural Problems
Headaches & Migraines
Loss of range of motion
Stress & Anxiety
To ensure you get the most out of your appointment, be sure you are well-hydrated and have used the washroom beforehand. And don't forget to wear comfortable clothing!
It's normal to experience some soreness and tenderness after an adjustment. Make sure you are drinking plenty of water and taking care of yourself internally as well!
I am able to heal with a massage at Strength-N-U. They have the best massage therapists that I have been to – they seriously knows their anatomy!
I highly recommend you make an appointment with them. I was fortunate enough to have the opportunity to shadow Dr. Neil Bhasin, the clinic director and chiropractor, and was able to gain a deeper appreciation to this great facility. I look forward to coming to Strength-N-U everyday and seeing the familiar and friendly faces!
The best chiropractors and physiotherapists around. I injured my left shoulder in 2018 and my right shoulder recently, Dr. Neil was very patient with me and gave me the necessary workouts to rehab and get back to where I was before.
Not only that but when I pulled my lower back muscles during a workout, I had my chiropractor adjust my back days before a competition and I can't thank her enough.
Lastly I had another lower back injury from a bad fall and had Brandon take care of me, I had a session with him and felt relaxed when leaving. He's definitely passionate about his job and he's a sick guy. Thanks Strength-N-U!
Justin R.
I've been going here 18 months and I absolutely love it here.
The place is super clean and the staff of extremely friendly. I've worked with their personal trainers, chiropractors, and physiotherapists and I've always had phenomenal service.
They also work with a lot of insurance and benefits. I would 100% recommend this place.

Aravinth Ponnambalam
I went to Strength-N-U for the first time for chiropractic therapy. I was so IMPRESSED with my experience.
Everyone was so nice and knowledgeable. You feel so welcomed as soon as you walk in. They have everything from workout sessions, nutrition and various therapy options. One stop shop for everything!

You will not be disappointed!~

KELSEY EVANS
Testimonials and reviews left by our clients on Google Reviews. 
Book a free consultation to assess your condition, and what we can do to relieve your pain. 
See what it's like to get massage therapy from one of our Registered Massage Therapists on YouTube.
Frequently Asked Questions
1331 Crestlawn Dr Unit B
Mississauga, ON L4W 2P9, Canada

MON - THURS  8AM - 9PM
FRI  9AM - 9PM
SAT  8:30AM - 4PM
SUN  9AM - 4PM
FITNESS

+1 289-891-9096
crestlawn@strength-n-u.com
THERAPY

+1 289-891-9096
crestlawn@snu-therapy.com
Our newest Mississauga personal training location features a fully equipped gym, with clean locker rooms and showers.