Shockwave Therapists at Strength-N-U
Shockwave Therapy.
Regenerate + Repair.
For Acute and Chronic Conditions.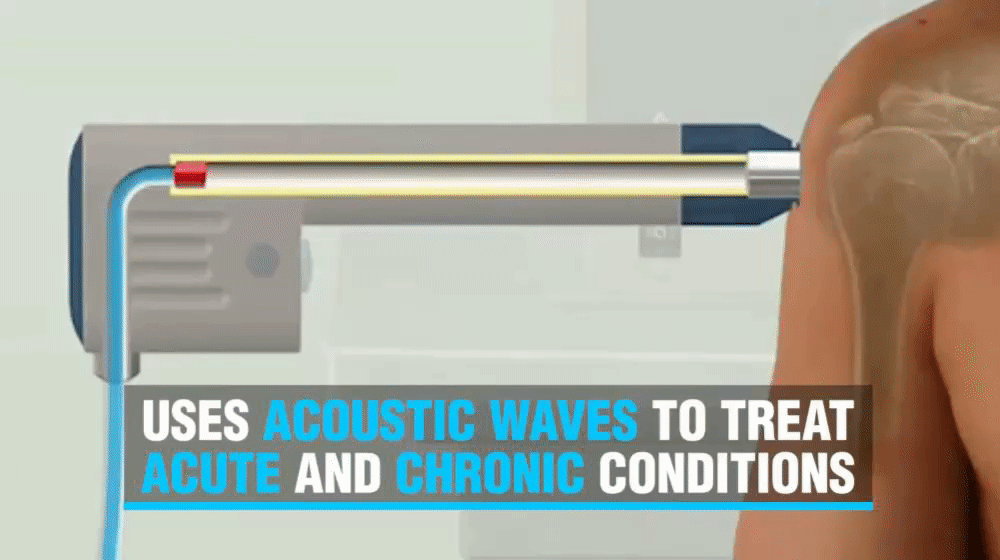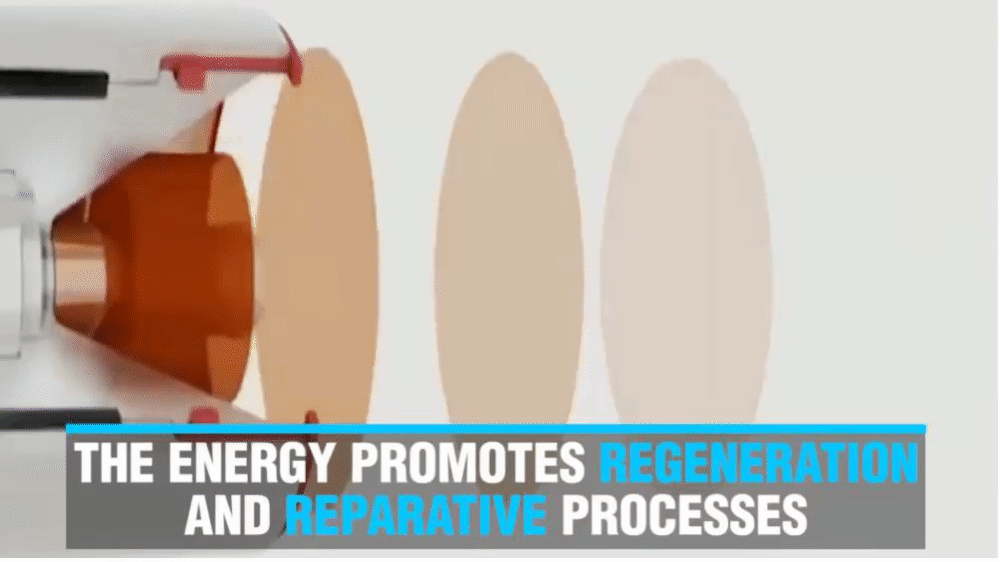 Extracorporeal Shock Wave Therapy (ESWT) is a new and safe technology that uses shockwaves to treat acute and chronic conditions of the musculoskeletal system.
It works by creating intense, but very short energy waves (shockwaves), that are transferred to a person's tissue.
The energy promotes regeneration and reparative processes of the bones, tendons and other soft tissues.
See what it's like to get a Shockwave Therapy Session at Strength-N-U on YouTube.
Shockwave therapy can be a helpful treatment for patellar tendinopathy. Medical studies show that shockwave is safe and effective for patellar tendonitis when other non-operative treatments have failed or for those who don't want surgery.
Shockwave therapy sends acoustic sound waves to break up calcified deposits in the shoulder, reducing pain in the rotator cuff and the medication throughout the treatment and recovery process. Shockwave is non-invasive and doesn't rely on drugs.
Many people who suffer from plantar fasciitis and Achilles tendonitis are finding that shock wave therapy provides relief from pain. If you have not found relief through orthoses, steroid injections, or ice therapy, try shock wave therapy – a minimally invasive treatment that can help relieve long-standing conditions.
Muscle Strain Muscle Pain
ESWT has a direct effect on the chemical environment of tissues at a cellular level. It changes and releases free radicals to prevent inflammation. Shockwave therapy increases circulation, blood flow, and boosts healing. Shockwave therapy directly stimulates the nerves that send pain signals to the brain.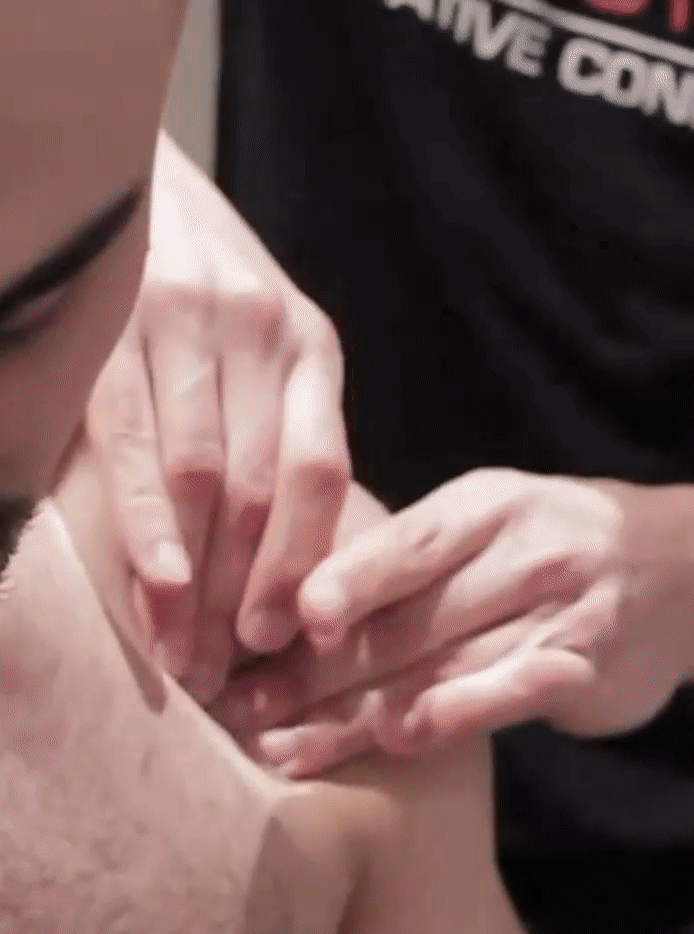 I went to Strength-N-U for the first time for therapy. I was so IMPRESSED with my experience.
Everyone was so nice and knowledgeable. You feel so welcomed as soon as you walk in. They have everything from workout sessions, nutrition and various therapy options. One stop shop for everything!  

You will not be disappointed!~

KELSEY EVANS
I've been going here 18 months and I absolutely love it here.
The place is super clean and the staff of extremely friendly. I've worked with their personal trainers, chiropractors, and physiotherapists and I've always had phenomenal service.
They also work with a lot of insurance and benefits. I would 100% recommend this place.

Aravinth Ponnambalam
Testimonials and reviews left by our clients on Google Reviews. 
Book a free consultation to assess your condition, and what we can do to relieve your pain. 
See what it's like to get your first Chiropractic Adjustment from one of our chiropractors on YouTube.
Frequently Asked Questions
10 Milner Ave
Scarborough, ON M1S 3P8, Canada

MON - THURS  9AM - 9PM
FRI  9AM - 8PM
SAT  8:30AM - 4PM
SUN  9AM - 4PM
FITNESS

+1 647-932-8150
info@strength-n-u.com
THERAPY

+1 647-693-0064
info@snu-therapy.com
1331 Crestlawn Dr Unit B
Mississauga, ON L4W 2P9, Canada

MON - THURS  8AM - 9PM
FRI  9AM - 9PM
SAT  8:30AM - 4PM
SUN  9AM - 4PM
FITNESS

+1 289-891-9096
crestlawn@strength-n-u.com
THERAPY

+1 289-891-9096
crestlawn@snu-therapy.com